Volunteer at YOUR Student Farm
One of the main ideas behind the student farm is to provide practical, hands on experience in small-scale sustainable agriculture. Volunteers are involved in all aspects of the production cycle, including: seed-starting, transplanting, cultivation, high tunnel work, and harvesting.
The student farm depends on volunteers throughout its year-round growing season. Volunteers typically leave with new knowledge as well as free culled produce such as tomatoes and peppers.
If you would like to volunteer at your Sustainable Student Farm, SIGN UP using the button below*. (requires email and one-time sign in)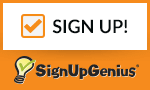 *If you would like to bring out a larger group of volunteers or would like to schedule an educational/informational tour, send a message with your information to our volunteer coordinator in the contact section. We love big groups!